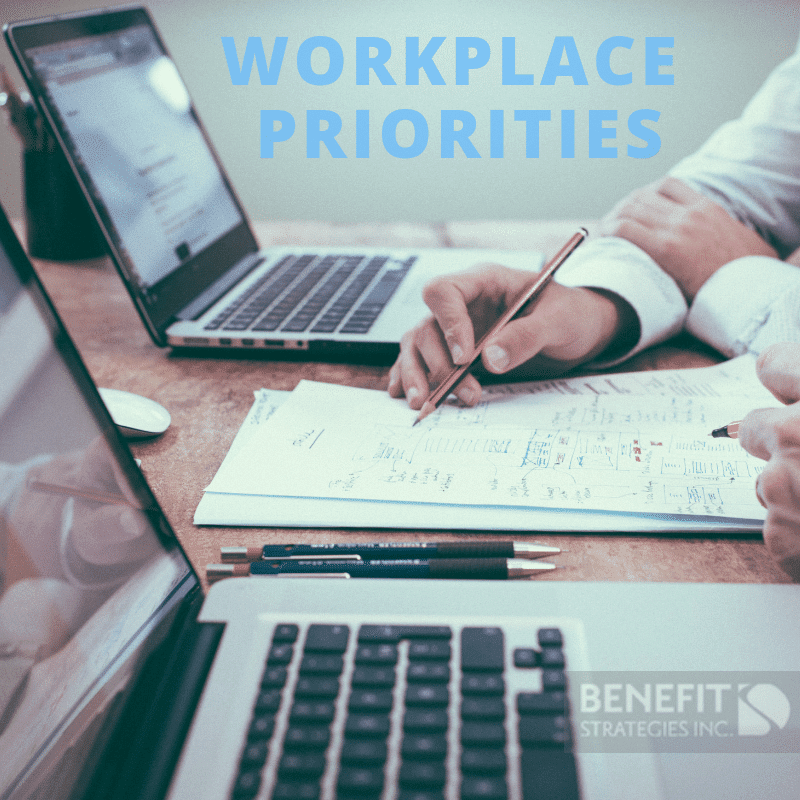 Employee productivity and engagement, wellness, and attracting and retaining employees are among the top priorities for Canadian employers, according to a new survey
The survey polled approximately 200 Canadian plan sponsors in relation to their group benefits, workforce priorities, and more.
Top 10 Workforce Priorities
Employee productivity/engagement
Employee wellness
Attracting, retaining employees; developing skills for changing business environment
Workplace mental health
Employee financial wellness
Family support obligations, effect on productivity and well-being
Chronic illness, effect on productivity
Multi-generational workforce
Delayed retirement – productivity and performance challenges
Delayed retirement – employees working past normal retirement age
Health, wellness, and engagement is key. How do you creatively implement and activate cost-effective employee benefit plans to support your workforce priorities?  For creative solutions, call one of Alberta's most trusted employee benefits companies, Benefits Strategies Inc., at 1-780-437-5070 and speak with one of our advisors.